Meet the 33 insiders who wield the most power at YouTube
Google's YouTube is the world's biggest online video company, and it's making a bigger push into TV and streaming.
YouTube made $15 billion in advertising revenue and another $3 billion in subscriptions in 2019.
The video site has also drawn regulators' antitrust and privacy concerns.
Business Insider identified the 33 executives there with the most power.
Click here for more BI Prime stories.
Google's $1.65 billion acquisition of YouTube in 2006 has turned into the world's biggest and most powerful online video company.
The platform made user-generated content mainstream, reaching more than two billion people each month. It rivals TV networks, streaming giants including Netflix and Amazon. It's gotten big publishers and advertisers to create videos and helped turn content creators like Lilly Singh and PewDiePie into stars, establishing new business models for Hollywood.
After years of pressing from analysts and investors, Google has started revealing just how much money YouTube is making: It raked in $15 billion in advertising revenue in 2019, and in the first quarter of 2020 made the company $4.04 billion, a notable increase of 33% over the same quarter last year.
In fact, YouTube's 2019 advertising revenue was more than TV networks ABC, NBC, and Fox combined. Another $3 billion came from non-ad revenue in products like YouTube Music and YouTube TV, though YouTube pays a portion of that money back to networks and publishers in distribution rights.
YouTube has also drawn regulators' antitrust and privacy questions. In September, YouTube got hit with a $170 million fee for reportedly violating the Child Online Privacy Protection Act. The company has struggled to keep out extremist content and ads that break its rules against misinformation. Advertisers say YouTube is notorious among ad platforms for not allowing third parties to measure and verify their campaigns.
Business Insider identified 33 executives leading all of YouTube's businesses by combing through organization charts and interviewing sources. They span policy, engineering, content, and advertising.
Below are the executives, listed alphabetically by last name.
SEE ALSO: The 15 most powerful women at Google
Kevin Allocca, head of culture and trends
Kevin Allocca leads the global culture and trends team focused on analyzing and tracking trending content at YouTube.
Projects he has overseen or cocreated include: YouTube Rewind, YouTube Nation (with DreamWorks Animation), YouTube Trends, and YouTube Spotlight.
He spends his time tracking popular videos and explaining trending content on the platform and he has become an expert on viral videos.
Allocca published the book, "Videocracy: How YouTube Is Changing the World . . . with Double Rainbows, Singing Foxes, and Other Trends We Can't Stop Watching," in 2018, which is a behind-the-scenes look at how the internet and video impact culture.
Santiago Baranda, head of gaming creators, Americas
Santiago Baranda leads a team of partner managers who manage top gaming creators at YouTube in North America and Latin America.
He has over 10 years of experience in the gaming industry, from working with top creators to brands in strategic partnerships.
Baranda began his role at YouTube in June 2019, and before his current position, he served as a senior manager for the video game series Overwatch and its global community at game publisher Blizzard Entertainment.
Ariel Bardin, VP of creator products
Ariel Bardin is the VP of creator products at YouTube and he joined Google in 2004.
Bardin is responsible for products that creators rely on to be successful on YouTube, working directly with and advocating for the creator community to ensure that the products YouTube builds are creator-first.
His team is responsible for everything from the way creators manage their channels with YouTube Studio and copyright tools to how they make money through the YouTube Partner Program and how they can diversify their revenue sources outside of ads with merchandise, channel memberships, and the self-service influencer marketing platform FameBit.
Bardin served as VP of Google Payments, prior to moving over to YouTube.
Previously, Ariel spent eight years as a leader in Google AdWords where he helped define, build, and launch many advertiser-facing features.
Ariel earned a bachelor's of science in computer engineering from the University of Southern California and a master's of science in management science and engineering from Stanford University.
Derek Blasberg, fashion and beauty director
Two years ago, YouTube hired Harper's Bazaar and Vanity Fair vet Derek Blasberg to head up the company's fashion and beauty partnerships. He's become a key figure in its goal to cozy up to the fashion world, helping brands and names like Louis Vuitton and Naomi Campbell use the platform more.
Facebook's Instagram has also made a hard push for fashion content, and part of Blasberg's job is to keep ahead of rivals. In September, Blasberg's team launched a fashion vertical to highlight original content.
Cenk Bulbul, director of YouTube ads marketing
Cenk Bulbul works with agencies — a growing important area for YouTube as it makes inroads with advertisers who are spending more on digital video platforms. He helps creative and media agencies make and buy ads that match content that people watch and share. For example, he helps marketers understand trends like creators' coming-out videos.
Bulbul also oversees YouTube's marketing for its business-to-business arm.
He is a former agency and consulting executive. Before joining YouTube in 2012, he held roles at Ogilvy New York, Telecom Italia Mobile, and McKinsey.
Jamie Byrne, director of YouTube creators
Jamie Byrne is the lead exec for issues relating to YouTube creators, working with the product and policy teams on development of commerce and membership features.
Byrne leads creator partnerships at YouTube and he oversees the global strategy, programs, operations, and partner management for some of YouTube's largest partners.
He joined YouTube in June 2006 before the company's acquisition by Google.
Prior to YouTube, Byrne worked for Yahoo in Los Angeles.
He received a bachelor of communications and a bachelor of history from Rutgers University. He lives in Los Angeles.
Lyor Cohen, global head of music
Lyor Cohen is something of a celebrity figure at YouTube. During his tenure as the president of Def Jam Records, Cohen helped turn names like Run DMC, Kanye West, and Jay-Z into stars.
But since 2016, Cohen has served as YouTube's global head of music, where he was brought aboard to patch up YouTube's increasingly frayed relationships with music labels.
Cohen was responsible for Warner Music Group signing a deal with YouTube in 2006, the first major label to do so. At the time, Cohen tried to persuade YouTube to create a paid subscription service, something he would go on to develop when he joined YouTube 10 years later.
Cohen has a rich history in managing artists and wrangling label deals, making him a powerful player on YouTube's executive team and key to YouTube's expanding drive into music.
Lori Conkling, global head of partnerships at YouTube TV
Lori Conkling is a longtime TV exec who joined YouTube from NBCUniversal last year to negotiate deals with broadcasters, cable networks, and regional networks for YouTube TV.
She leads YouTube TV's programming strategy and tries to get big media companies like WarnerMedia to distribute content on its streaming service.
Conkling also previously handled partnerships for Google Fiber TV with networks like HBO and Starz that licensed content over Google's broadband service. In February, YouTube dropped TV packages from Google Fiber to focus on internet services.
She previously worked at A+E Networks and Disney in addition to NBCUniversal.
Susanne Daniels, global head of original content
YouTube has long dreamt of competing against Netflix and other content behemoths, and Susanne Daniels is a force behind YouTube's push into original content.
She is an entertainment exec who has developed hit TV shows like "Dawson's Creek," and "Buffy the Vampire Slayer." She joined YouTube in 2015 from MTV and reports to chief business officer Robert Kyncl.
As more companies like Disney, Apple, and WarnerMedia vie for original content, Daniels is charged with developing high-quality programming for YouTube like "Cobra Kai," which follows characters from the popular film "Karate Kid."
YouTube's original content efforts have changed over the years. After building up a subscription-based, ad-free service called YouTube Premium to house its original content, YouTube said it would drop the paywall for that content this year and run ads alongside the videos.
Jerry Dischler, head of advertising
Jerry Dischler is a longtime product management exec who was tapped to lead Google's ad business in June, replacing the role that Prabhakar Raghavan previously held.
Before being promoted to Google's ad boss, he was VP of ads platforms and Google properties and led product and engineering teams for Google's ad business across its own properties including YouTube, search and Maps.
Google last fall broke up its ad business into a buy-side arm focused on how marketers buy digital ads and a sell-side arm focused on how publishers sell ads. Dischler was tapped to lead the buy-side arm, which is geared toward brands and agencies.
He has worked on products like machine-learning tools that advertisers use to target YouTube ads and measurement features that aim to track in-store sales after someone sees an ad.
Before working on the ad side, Dischler led product management for Google's commerce business.
Malik Ducard, vice president of learning, impact, family, film, and TV
Malik Ducard oversees business development efforts for YouTube's learning, social impact, family, film, and TV partnership areas.
Prior to joining YouTube, he served as SVP of digital distribution for the Americas at Paramount Pictures and oversaw distribution of content to digital platforms.
Before Paramount, Ducard led Lionsgate's Home Entertainment Acquisitions group, executive produced a stand-up comedy series for Showtime, led MGM's Home Entertainment's Acquisitions and Business Development division, and drove new business pitches at Young & Rubicam Advertising in New York.
Ducard earned his bachelor's degree from Columbia University and his MBA from UCLA's Anderson School of Management.
Fred Gilbert, vice president of user experience
As VP of user experience, Fred Gilbert oversees the design and functionality of YouTube on different devices.
Between 2014 and 2019, Gilbert was senior director of UX for YouTube, and before that led design on several of Google's major social products including Hangouts and photos. He was also one of the original designers of Google Maps for mobile.
At YouTube, Gilbert has worked on many of its specialty products including TV, YouTube Kids, YouTube Music, and VR.
He's a veteran Googler, having interned at the company back in 2006 and joining the company full-time in 2007. Fred Gilbert reports to chief product officer Neal Mohan.
Cheryl Gresham, global head of integrated media
Cheryl Gresham works on CMO Danielle Tiedt's team and makes advertising and marketing campaigns to get people to watch YouTube.
She focuses on campaigns for entertainment channels including live, gaming, and original content as well as YouTube's subscription-based services like YouTube Music and YouTube TV. She also works with YouTube's ad agencies.
Gresham joined YouTube in 2018. She previously lead Mattel's global media team and also worked in media roles at Taco Bell and Interpublic Group's agency Initiative.
Matt Halprin, VP, global head of trust and safety
Matt Halprin has a job most people wouldn't envy: He and his team must form policies for what is and isn't allowed on YouTube's platform. That means keeping it safe while allowing creators to express themselves.
Over the past couple of years, Halprin has led an effort inside YouTube to revisit and revise the platform's existing policies to see what makes sense and what needs changing.
Halprin also did a stint at eBay as VP in charge of global trust and safety, protecting users against criminal activity. He joined YouTube in 2017 and reports to chief product officer Neal Mohan.
Martin Kon, VP of strategy
A relative newbie to YouTube's executive ranks, Martin Kon joined the company in 2019 as VP of strategy.
Kon is all about YouTube's long-term play, bringing years of experience as a consultant advising studios and streaming platforms. His job is to help YouTube see beyond near-term revenues and aim for the myriad of ways it can grow in the future.
There's speculation that Kon will be pushing YouTube further into original programming, which is no surprise considering he reports directly to chief business officer Robert Kyncl.
Before joining YouTube, Kon was a senior partner and managing director at Boston Consulting Group.
Matt Kovalakides, creator liaison
Matt Kovalakides started his career in the YouTube space as a content creator and later landed a role as an employee within the company.
He grew his own YouTube comedy channel after shooting and directing indie films in LA. In 2011, he was selected for YouTube's first "NextUp" grant program and was later hired by Google as a full-time YouTube content strategist.
He serves as a consultant inside of YouTube, advising some of the platform's top partners including creators, studios, celebrities, and brands. He's also written best practices for YouTube, including "The 10 Fundamentals," a material explaining the algorithm, and tips for maintaining creator well-being.
After two years of leading strategy and production for YouTube's official creators channel and TeamYouTube channel, he is now YouTube's official creator liaison, helping creators understand the platform, and helping YouTube hear creator feedback.
Robert Kyncl, chief business officer
Robert Kyncl oversees all parts of the YouTube business, and has been instrumental in Google's increasing investment in original content, luring big stars and influencers to the platform.
Before Kyncl joined YouTube, he was president of content acquisitions at Netflix, where he spent several years spearheading the company's efforts to buy up movies and TV shows.
One of Kyncl's primary jobs is ensuring creators have the tools to make and monetize content. In fact, Kyncl is so interested in the rise of YouTube stars that he wrote a book about it, called "Steampunks: YouTube and the Rebels Remaking Media."
He's one of CEO Susan Wojcicki's few direct reports, but also works closely with global head of music Lyor Cohen in deciding how YouTube doles out revenue to artists and labels.
Kelly Merryman, VP of content partnerships
Kelly Merryman is YouTube's key dealmaker behind its push for TV content.
She spearheads programming in YouTube TV, the video giant's subscription-based live service that hit two million subscribers in February and competes with Dish Networks' Sling TV and AT&T's DirecTV.
Merryman is responsible for managing relationships with media companies of all sizes. Her team is broken down into divisions like sports, fashion and news.
She is a former Netflix exec who built out the streaming service's content library in Europe. She joined YouTube in 2014 and reports to YouTube chief business officer Robert Kyncl, who worked with her at Netflix.
Leslie Miller, vice president of government affairs and public policy at YouTube
Leslie Miller leads government affairs and public policy at YouTube to ensure its videos are a reliable source for news and information while still being a place for healthy debate.
YouTube has faced increasing scrutiny in recent years, with mounting pressure on the platform to curb misinformation and other harmful content.
And 2020 is shaping up to being perhaps the biggest year ever for YouTube's policy team, who are tackling misinformation around the pandemic as well as preparing for a looming US election.
As pressure increases for YouTube to stamp out bad content, Miller has worked to set out clearer guidelines on how the platform will tackle things like manipulated videos of politicians or people making false claims.
Before jumping to YouTube, Miller led public policy at Google. Miller worked in the political sphere before she joined Google, working on various campaigns including Barack Obama's presidential campaign in 2008.
Neal Mohan, chief product officer
Neal Mohan is one of CEO Wojcicki's direct reports, and oversees all of the products on both the viewer and creator side of YouTube. His role runs the gamut of YouTube's mobile and browser offerings, YouTube Kids, Music, Premium, and even VR.
This also means Mohan is involved with decisions about what is and isn't allowed on YouTube, and has often spoken publicly about how YouTube moderates its content.
Mohan previously worked as Google's senior VR of Display and Video Ads, where he helped shape YouTube's video ad strategy, putting the wheels in motion for his current job.
He's been described as something of a visionary in predicting how brand advertising would fund the internet, one of many reasons Google has paid a considerable fortune in order to keep hold of him.
Christian Oestlien, vice president of product management
Having left Google in 2013 for a stint at Twitter, Christian Oestlien came back aboard in 2015, this time on the YouTube team to help build a platform for the next generation of video creators.
Oestlien has led teams working on several major products, but YouTube TV may be his most notable launch so far.
He's another of chief product officer Neal Mohan's direct reports, but works very closely with key players like chief business officer Robert Kyncl on building tools for content creators.
Born in Rome, Italy, Oestlien has an MBA in technology, marketing and entrepreneurship from the University of California, Berkeley.
Galit Ptalis, partner manager
Advertisers have criticized YouTube for limiting the measurement data it gives and control over the videos where their ads appear.
Galit Ptalis addresses these concerns by matching third-party companies with advertisers. Those companies include Pixability, Zefr, and Channel Factory that help YouTube advertisers target their ads and keep them away from videos containing objectionable content.
One adtech firm called Ptalis "very helpful in taming the Wild West" for advertisers.
Before joining YouTube four years ago, she worked in sales roles at adtech firm Turn and the Village Voice.
Ben Relles, head of innovation of YouTube Originals
Ben Relles is the head of innovation for YouTube's scripted content and original series.
Prior to his current role, he oversaw films like "This is Everything: featuring Gigi Gorgeous" and "Demi Lovato: Simply Complicated," along with"Mind Field from Michael Stevens," "Katy Perry: Witness World Wide," and "What the Fit? from Kevin Hart." Before joining the YouTube Originals division, Relles served as YouTube's global head of creative strategy.
Prior to joining YouTube, Ben was VP of programming and content development at Next New Networks where he led content strategy. In March 2011, Next New Networks was acquired by YouTube.
Relles started his career in entertainment when he founded the comedy network Barely Political in 2007. He received his MBA in marketing strategy from the Wharton School of Business in 2004, and was a founding partner of MarketVision, and spent several years at Omnicom agencies.
Vishal Sharma, VP of product management, YouTube ads
Vishal Sharma is another Google veteran who left for other pastures and got pulled back in. Reporting to chief product officer Neal Mohan, Sharma is effectively YouTube's money-maker and has worked to develop and advance the various ways advertisers make money off the platform.
In particular, he's helped YouTube shift to contextual advertising, leveraging Google's machine learning to target ads on a more individual level.
Interestingly, his work to boost YouTube's direct response advertising – which compels users to take an immediate action like clicking a website – is paying dividends, with continued growth during the COVID-19 pandemic while brand advertising has suffered.
Now that Google has started revealing just how much money YouTube's ad business is making, Sharma's work to boost the platform's revenue is more under the spotlight than ever.
Scott Silver, VP of engineering
Another of Susan Wojcicki's small handful of direct reports, Scott Silver got to know the now-CEO of Youtube when they were both working on Google's advertising business. Now, Silver leads YouTube's vast fleet of engineers.
Silver plays a central role in YouTube's efforts to stamp out misinformation, inappropriate content, and copyright-offending material – a task that has grown considerably during the COVID-19 pandemic.
Silver has a long history of building and managing engineering teams. Before his tenure at YouTube and Google, he worked as senior manager of ordering experience at Amazon.
Adam Stewart, VP of sales for Google and YouTube
Adam Stewart joined Google shortly after the company acquired YouTube in 2006 and works with large consumer-goods, entertainment and government clients.
He is credited with signing some of YouTube's early deals with entertainment brands like Lionsgate and now has an expanded role across all of Google's ad platforms. Stewart oversees all partnerships and helps advertisers with areas like managing their first-party data and finding influencers to work with.
Before joining YouTube, Stewart worked in sales at Discovery Communications for properties like Discovery Channel and BBC America.
Danielle Tiedt, VP of marketing
Danielle Tiedt is tasked with marketing YouTube as a hot digital property as it tries to get deeper into pop culture in areas like music and original programming by building relationships with creators and influencers.
Tiedt joined YouTube in 2012 to spearhead the video giant's marketing efforts. She's helped launch ad campaigns on billboards and subway cars aimed at making creators like Hannah Hart and DudePerfect into stars while boosting YouTube's reputation with the creator community.
She has also helped launch ad campaigns that build awareness around products like YouTube Music and YouTube Kids.
Before joining YouTube, Tiedt was general manager of Microsoft's marketing business.
Tara Walpert Levy, VP of agency solutions
Tara Walpert Levy joined YouTube in 2011 to help lead YouTube's big advertising ambitions.
She leads YouTube's relationships with agencies that buy ads and third parties that vet measurement and steer ads away from objectionable content. Walpert Levy is a main player in YouTube's goal to rival TV networks, helping negotiate yearly upfront deals with big advertisers.
Walpert Levy comes from a media and TV background and was previously the president of TV ad-targeting firm Visible World, which was acquired by Comcast in 2015. She also worked in McKinsey's media and marketing practice. She is a board member for advertising and marketing companies including Braze and Bloomin' Brands.
Debbie Weinstein, VP of global video solutions
Debbie Weinstein wants big TV advertisers to put more money into YouTube ads.
She sits between the product and sales teams and rolls out OTT ad products that mimic the performance and measurements of TV ads and solve issues like people being served the same ad repeatedly.
For example, her team helped develop ad sequencing technology that stitches a series of different ads together. She also helped roll out a version of YouTube's masthead — a prominent and expensive web ad format — in its TV app. And her team has developed ad-targeting tactics that zero in on people specifically watching YouTube on a TV screen.
Before joining YouTube in 2014, she worked at Unilever as VP of global media and at Viacom.
Christina Wire, VP of global operations
One of chief business officer Robert Kyncl's reports, Christina Wire is YouTube's VP of Global Operations, overseeing all aspects of the business and shaping YouTube's financial strategy.
Wire is responsible for keeping the entire business ecosystem running as smoothly as possible, working with the various business teams that power daily operations, from subscriptions growth to trust and safety operations.
Wire is another key player in making YouTube money, also working to ensure content creators can keep building and monetizing their content.
She's another Google veteran, having joined the search giant in 2007. Before YouTube, Wire worked as the director of sales and business operations for Google Fiber, as well as a few other business units under Alphabet.
Susan Wojcicki, chief executive officer
Susan Wojcicki has served as the CEO of YouTube since 2014, but she's had a starring role in Google's success story from the very start.
It was Wojcicki's garage where Google founders Larry Page and Sergey Brin set up their first office, making her something of a founding figure. When she officially joined the company in 1999, she was just the 13th member.
Not only has she spearheaded YouTube's tremendous growth to two billion monthly users, Wojcicki proposed that Google acquire the video site in 2006 after she saw how much buzz it was generating. She's overseen the launch of all of YouTube's major products since the acquisition, including YouTube Premium, YouTube TV, and YouTube Gaming.
Wojcicki attended Harvard University, where she studied history and literature, and went on to receive a master's degree in economic from the Univerity of California at Santa Cruz.
Wojcicki is married to Dennis Troper, who leads product management for Google's Wear OS platform.
Johanna Wright, vice president of product management
Johanna Wright works in product management for search and discovery, kids, gaming, and VR content.
She works to help the platform enforce guidelines for videos aimed at children by monitoring content and changing community guidelines. By doing so, her team is able to flag and remove inappropriate content or propaganda, and stop running ads on these videos or remove user channels. This is particularly important now with the recent coronavirus pandemic, which has raised concerns over misinformation being spread online.
She joined YouTube in 2015. Prior to that, she was an employee at Google for over a decade, working with Google's search product.
Wright has a bachelor's degree in math from Barnard College and an MBA in marketing and entrepreneurship from UCLA.
Ryan Wyatt, director of gaming, tech, and VR
Ryan Wyatt oversees several entertainment departments at YouTube, including gaming, commerce, brands, and immersive content partnerships.
His teams help connect brands with creators and are focused on working globally with game publishers, top gaming content creators, livestreamers, and esports leagues.
Wyatt joined YouTube in 2014 to create the gaming vertical. He is a former esports commentator and a former executive at the now-defunct multi-channel network Machinima and Major League Gaming.
* This article was originally published here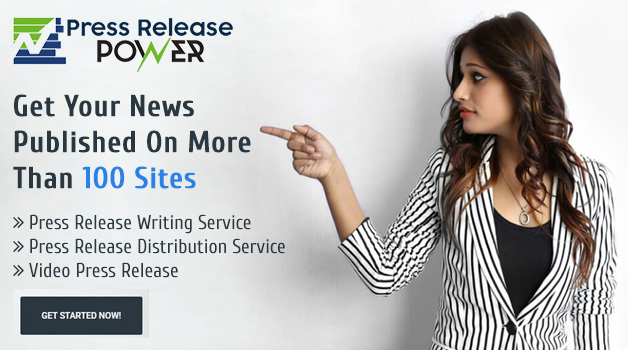 Source - https://www.businessinsider.com/prime